Union Wireless Receives Governor's Safety Award
Monday, August 12, 2013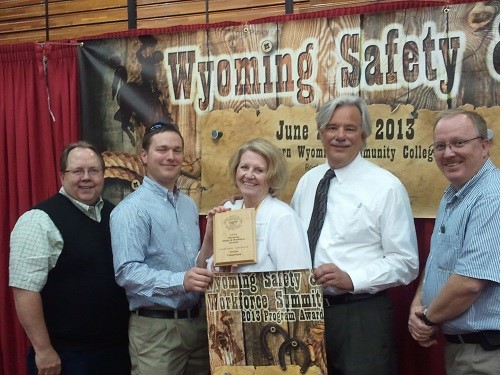 August 12, 2013 - Governor Matt Mead, the Wyoming Department of Workforce Services, and its partners, recently honored outstanding Wyoming employers and individuals at the first annual Wyoming Safety and Workforce Summit. More than 500 individuals attended the Summit at Western Wyoming Community College in Rock Springs.
"It's a pleasure to recognize these great companies and individuals, who have set a high bar with their commitment to safety," Governor Mead said. "I also commend all of the partners that have come together to put a focus on workplace safety. This partnership and these awards show a growing engagement across Wyoming to keep our people safe."
The Governor's Safety Awards are presented to Wyoming employers demonstrating a strong safety culture and excellence in safety and health programs. One large employer and a small employer are eligible in each of the following categories (General Industry, Construction, Oil and Gas, Mining). Union Wireless was the recipient of the 2013 General Industry/Large Employer Award.