Bring Your Own Device to Union
Shopping for a new mobile device? Consider BYOD to find the best deals available on your next phone by following the steps below.
Make sure the phone is unlocked.
Avoid third-party retailers (i.e.,Amazon, Ebay, Best Buy) when shopping for a new phone and make sure it's listed as Unlocked. If coming from another carrier, give them a call to check whether your phone is locked or not.
Make sure it's compatible.
Ensure that your phone is compatible with Union's network by referring to our list of compatible devices or by using our IMEI status checker.
Get a Union SIM card.
For upgrading existing service lines visit your MyUnion account. For new service, call our Customer CARE or come visit one of our store locations.
Transfer your personal data & phone number
We'll walk you through the steps to transfer all of your personal information to your new phone.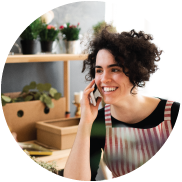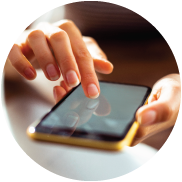 How to find your phone's IMEI
Every phone has its own unique identification number called an IMEI. It is a 15-digit number that tells you the make and model of the device and if it is compatible with our network. Dial *#06# to get your phone's IMEI or find it in your phone's settings.
Here's how you find the IMEI in your phone's settings.
iPhone: Go to Settings > General > About
Android: Go to Settings > About Phone > Status
Finding A Compatible Device
We have compiled a list of some our favorite devices. Take a look and see if any of these are right for you! Recomended Devices
Here are some options to help you find an unlocked and compatible phone that is right for you.