We are upgrading our wireless network
As part of a national effort to modernize America's wireless grid, Union is upgrading our network. The process involves the installation of a new network to support HD Voice technology and pave the way for the eventual implementation of 5G. At the same time, 3G networks across the country are actively being torn down.
To help you understand how these changes potentially affect you, and what steps you may need to take, we've prepared this guide to help navigate the transition.
How the new network improves your mobile experience
With the upgraded network comes a list of benefits to you, our customer. The new network takes advantage of 4G LTE technology while also creating the foundation for the implementation of the highly anticipated 5G service. Here are some of the benefits you can expect to see:
More reliable and consistent connection
Faster internet speeds
Clearer calls and less call-related issues like dropped calls
The use of both audio and video calls
Simultaneous use of voice and data during calls
6-way conference calls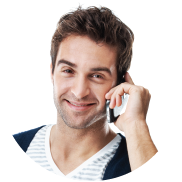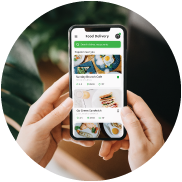 How this network upgrade impacts you
Certain devices and SIM cards do not support HD Voice technology (also known as VoLTE) and will require upgrades. Without these upgrades, and without 3G to fall back on once those networks are removed, these devices will not be able to make or receive calls – including emergency service calls – on the new network.
The good news is that Union has identified customers who will be impacted, and a comprehensive upgrade plan is in place. Account holders will be notified before the new changes take effect to help ensure no disruption in service.

Affected customers may need to do one of the following
Upgrade SIM Card
Upgrade Device
Upgrade SIM Card and Device
How to prepare for the new network
The first step in this process is to determine what upgrades may be required. Visiting MyUnion.com>Account Overview will provide you with a visual representation of any device and/or SIM you may need to upgrade.
Once you know what needs to be upgraded, you then need to know how to follow through with the upgrade process. Union has provided the resources to answer any questions you may have.