Union Wireless Invests in Sublette County - Sponsors "The Unstoppable You" Program For Students in Pinedale
Thursday, November 12, 2015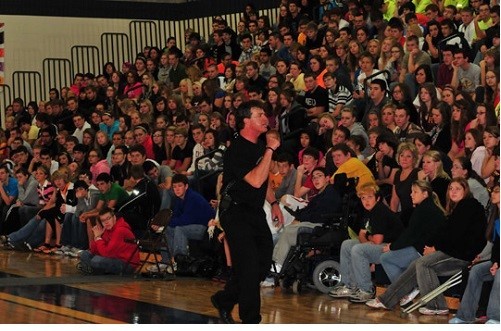 November 12, 2015 - Union Wireless will sponsor Craig Conrad's nationally recognized "The Unstoppable You" program for students, parents and staff members. This inspirational and exciting event will take place on Thursday, November 19thand Friday, November 20th, 2015 at the Pinedale High School and Elementary School.
"The Unstoppable You" program is a series of powerful, true, life-changing stories along with big-screen images and videos that connect to participants on a deeply emotional level. It has inspired a major paradigm shift in the attitudes of students, staff, administrators, and parents to achieve excellence both in and out of the classroom. The program has many supporters who agree that it significantly altered their futures and left a lasting impression in their lives.
"Happy, motivated, positive kids are more likely to succeed in school and in life, which is why Union Wireless has decided to fund 'The Unstoppable You' program for the local community," according to Brian Woody, Chief Customer Relations Officer at Union Wireless. "We are pleased to partner with Craig Conrad to help inspire a change in the way today's youth views bullying, drugs, alcohol, violence, and apathy. The program boosts students' self-esteem and confidence," added Woody.
The event will include a FREE community BBQ for students, staff and their families on Thursday, November 19thfrom 5:30 pm to 6:00 pm at the Wrangler Cafeteria. After dinner, Craig Conrad will conduct an open forum and discussion on how to implement the positive aspects of his program. In addition, there will be prize drawings for two AR.Drone remote-control quadricopters for the students