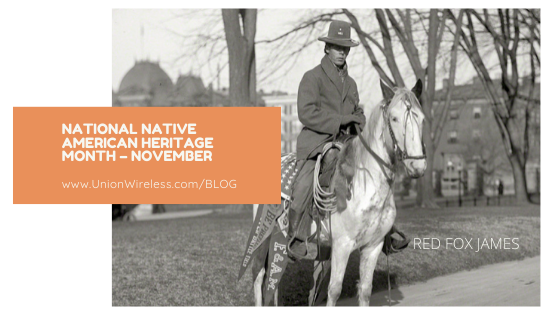 Alone on horseback, Red Fox James, a Blackfoot Native American, rode over 4,000 miles from state-to-state soliciting votes from legislatures for a day to honor Native Americans. On December 14, 1915, he delivered 24 state endorsements to the White House. Despite the presentation, the national day of recognition he sought was not to be. However, by May of 1916, New York became the first state to declare the first American Indian Day. Other states soon followed.
The First National Declaration of Remembrance
Fast forward to 1986. The Federal government, under the direction of President Ronald Reagan, declared that a day to recognize Native Americans was not a good idea. Instead of a day, he designated a week:
November 24, 1986
By the President of the United States of America
A Proclamation
The Americans we know as American Indians and Native Americans were the first explorers and settlers of the areas that now make up the United States. Mountain and river, lake and valley, state and county, trail and town across the land bear Indian names; they are lasting reminders of the presence and the significance of American Indians not just in our geography but throughout the whole of American history.
According to Reagan, the United States was behind in recognizing the significant contributions the Native Americans had made. In the spirit of Thanksgiving, he selected November 23 through November 30, as "National American Indians Week." Four years later, President George H. W. Bush would approve a joint resolution designating November as "National American Indian Heritage Month."
Congressional Reasoning
On August 3, 1990, Congress issued the new Public Law stating all the reasons for celebrating the native population. Concepts such as freedom of speech, the separation of powers in government, and the balance of power within the government existed in the political systems of various American Indian nations and influenced the formulation of the United States government. With the approaching 500th anniversary of the arrival of Christopher Columbus to the Western Hemisphere, Congress felt it the perfect time to bring a nation into remembrance. For the complete document, go here.  
Since then, the name of the holiday is also known as "National Native American Month" and "National American Indian and Alaska Native Heritage Month." It is a time to celebrate the diverse and rich culture, history, and traditions of our native populations. 
How to Celebrate
Play lacrosse. This is an indigenous game – very American!

Have a 

barbeque. The Taino Indians of Puerto Rico introduced Europeans to a "barbacoa," the predecessor to our modern-day 

BBQ.

Learn the true story of Thanksgiving.

Read a Native American history book.

Search for a Native American recipe and give it a try.