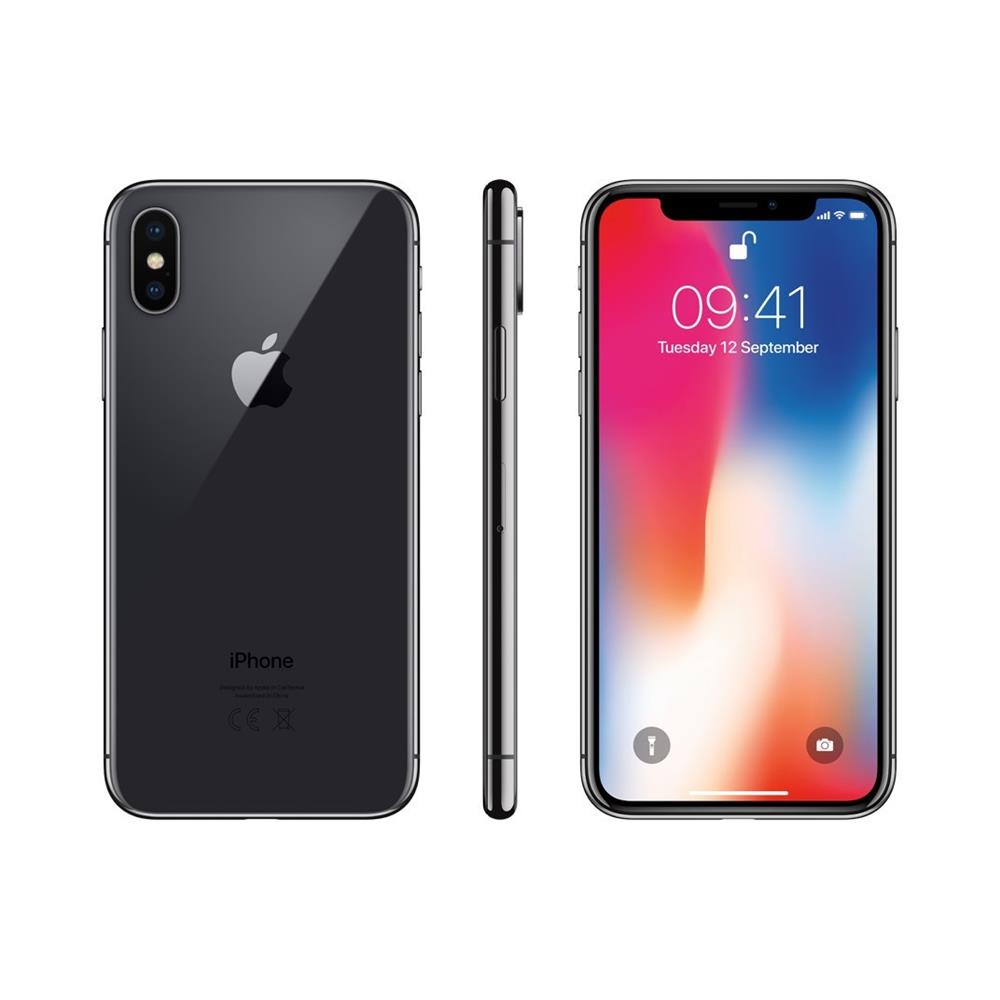 In 2017, iPhone gave birth to triplets: the iPhone 8, 8 Plus and X -fraternal on the outside, but internally, almost identical. Here are the stats that matters most:
Our Price for 256G: iPhone 8- $849; iPhone 8 Plus $949; iPhone X- $1149

Apple:  Apple also has an upgrade program. Go to www.Apple.com for pricing and more information.
Processor: All three carry the A11 Bionic CPU. Bionic is the key word here, making it easily the most powerful processer ever put in a mobile phone. The Apple designed GPU adds to the power making it 30% faster than before.
Display: The phone trio parts here with differing display technology and size. Both the 8s sport LCD panels. The X carries the newer and preferred AMOLED screen which gives richer colors and truer blacks. The 8 has a 4.7-inch, the 8+ a 5.5-inch, and the X has the largest at 5.8-inches.
Camera: All three differ slightly in this category. The group has a rear 12MP camera and a 7MP front camera. However, the 8s has a single-lens camera setup, while the 8 Plus has the more impressive dual-lens rear camera with OIS which pairs the 12 MP f/1.8 lens with a telephoto f/2.8 lens. The iPhone X adds a few useful and fun extra features: a better rear telephoto aperture of f/2.4, dual optical image stabilization, portrait mode, and the Animoji.
Battery: Both 8s have a similar battery life as the 7 series, but the X lasts 2 hours longer, giving you about 14 hours of usage. The whole flagship line delivers the exciting new Qi wireless charging technology. It is fast-charge capable, meaning in 30 minutes they will be 50% charged.
Security: There are three big changes with this lineup. The first is the option to make an emergency "SOS" call by rapidly pressing the power button five times. This will disable the TouchID system and the locked phone can only be opened with a passcode. Second is the facial recognition software (only on the X). The last is the will require a passcode to be entered when the phone tries to pair with a new computer.
To wrap up, none of them have an audio jack; both the 8s and 8 Plus have a home button, but the X does not, which will create a learning curve some will not want to experience; they are splash, water, and dust resistant; and Apple Pay is available. Ultimately, the iPhone hasn't really changed much with the 8 series from the 7 series and the X isn't much of a stretch into daring technology -the final weigh in for these bouncing flagship phones, however, may be in the price tag.
 

Contributed by Angelica Mecham