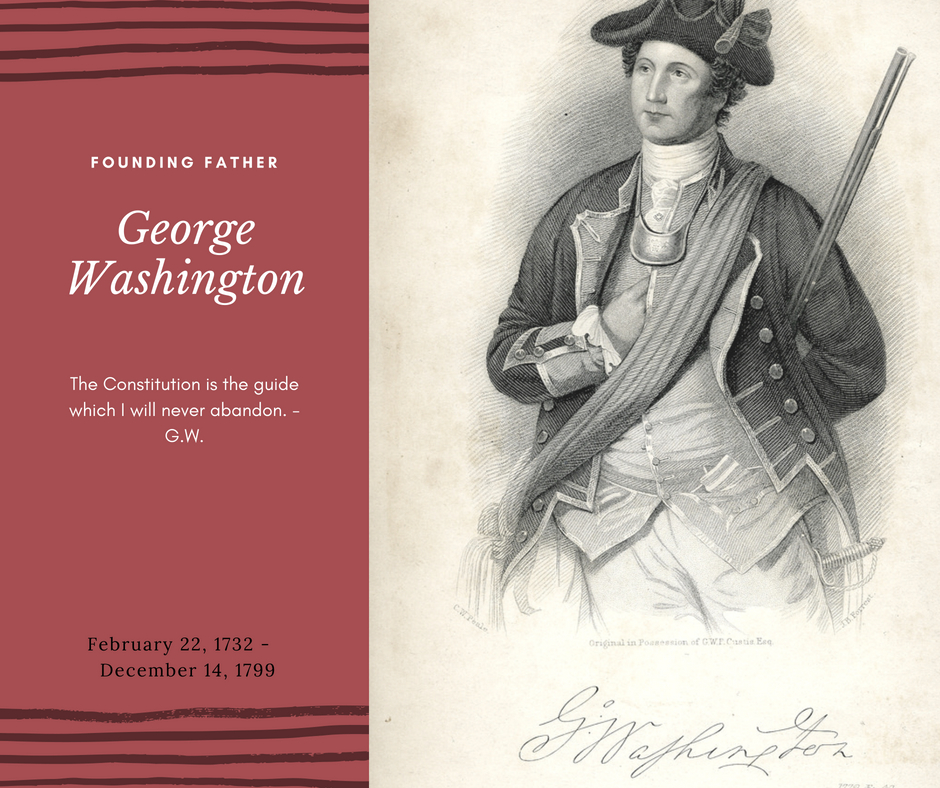 3 minute read


10 Quick Facts:
1-  Haled as the best horseman in Virginia
2-  Was 6 feet 2 inches, very tall for a man of his time
3-  Rejected the offer to become King after the war
4-  Elected unanimously to become President. Twice.
5-  Was the first to sign the Constitution
6-  Never accepted compensation for his services as General or President
7-  Refused a 3rd term as president
8-  Founded the United States Navy
9-  Popularized the mule in the United States
10- A direct descendent of Odin, the heroic founder of the great Viking kingdom of Scandinavia


 An Interesting Habit of Learning
Washington was the least formally educated of the founding fathers, something he always regretted. But, he did his best to learn on his own. In his personal library, he had "exercise books" which he used to practice various subjects. One of his most interesting was a collection of 110 etiquette rules titled "Rules of Civility and Decent Behavior in Company and Conversation." He used this manual to teach himself how to write well in cursive. Here are a few entertaining examples:


Cleanse not your teeth with the tablecloth, napkin, fork, or knife.
Let your countenance be pleasant, but in serious matters somewhat grave.
Show not yourself glad at the misfortune of another, though he were your enemy.
In writing or speaking, give to every person his due title according to his degree and the custom of the place.
When a man does all he can, though it succeeds not well, blame not him that did it.
Strive not with your superiors in argument, but always submit your judgment to others with modesty.
Associate yourself with men of good quality if you esteem your own reputation; for 'tis better to be alone than in bad company.
Let your conversation be without malice or envy. And in all causes of passion admit reason to govern.
Undertake not what you cannot perform, but be careful to keep your promise.
Let your recreations be manful, not sinful.
Labor to keep alive in your breast that little spark of celestial fire called conscience.
 


Contributed by Angelica Mecham