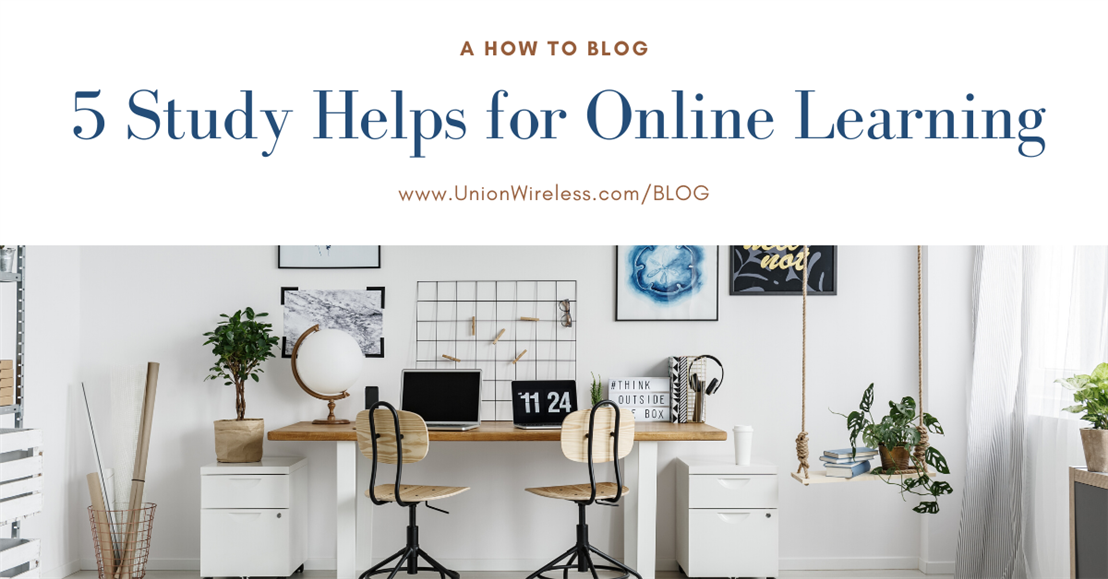 Learning online isn't any easier than a traditional classroom setting. Work is still required; treating eLearning like a job will help you be successful. Virtual education requires management skills, self-discipline, and strong motivation. In this blog, you'll learn the top five study tips for online learning success. 
Tip #1: Make sure your Internet access is reliable.
Online instructors use a myriad of web resources such as email, Facebook, the Cloud, Google Docs, school websites, and a host of others. Having access to reliable Internet service is a must. Even the best services can be glitchy at times, so it is a positive practice to back up your work regularly. If you can, make hard copies of all your completed assignments.
Tip #2: Develop a structured plan.
Studies have shown that most people, children, and adults alike, thrive under a structured program. Make a plan that includes breaks, actual study time, and following a course work schedule that has defined objectives and goals. Use a planner detailing assignments with due dates and stick with the program. Check it off as you complete the work. For minors transitioning from a traditional classroom to a virtual one, they will find that their work will take less time to accomplish as they adhere to the plan.
Tip #3: Review, review, and review some more.
Online courses do not always have interactive learning components. Sometimes instructors will create a simple outline of assignments. Extra virtual and traditional legwork will require further online research or the creation of study aids like flashcards. If you are able, find some study partners, alternative views of difficult subjects are often helpful. And, assignments will be easier to complete with the help of a classmate.
Tip #4: Be open to learning new tech.
Not only should you have reliable Internet, but having a proper computer or mobile device is imperative. Suitable laptops are available for as little as $250. In addition to learning hardware, permit yourself to patiently learn some of the software programs you will inevitably encounter. Don't be afraid to ask for help! When in doubt, Google it.
Tip #5: Create a dedicated study area.
Having a quiet place to study is essential. Whether it is a desk in the living room, an office, or your bedroom, an organized, peaceful, and always available space is vital for studying. Make sure it is distraction-free, too. Let friends and family be aware of your current "work mode" status, stay away from all social media, and turn your phone off.
Endnote
Staying motivated will require effort. As you plan for a successful experience with eLearning, don't forget to add in some fun. Including activities such as a short walk, snack breaks, or even 15 minutes of video gaming will keep you engaged in your virtual education efforts. 

Contributed by Angelica Mecham